the short version
For busy founders:
Why invest in inbound marketing?
Paid ads 😦
fizzle out with your budget…
Organic search 🤩
keeps working long-term
(actual customer results)
our method Back to top
Why inbound marketing works:
A recipe for long-term success
Originally coined by HubSpot cofounder and CEO Brian Halligan, the term and concept of inbound marketing has crept its way across the internet, but few known brands are executing on it successfully.
At PubLoft, we believe in inbound marketing because it works, but also because of why it works—which is simpler than you might think.
Inbound marketing is based on giving, not asking.
It starts by providing value to people, and building brand recognition and authority. It relies on the creation of valuable content that directly addresses your future and current customers' questions, needs, pains, and jobs to be done. In short, figure out what your people are curious about, and be their undeniable source of truth.
The most widely common way of doing that involves blogging, creating ebooks, and producing other great multimedia content like audio and video. In fact, repurposing your content is one of the best ways to extend its longevity.
Content is a gift that keeps on giving—it compounds. We can easily turn six blog posts into an ebook and share it with your audience in an email campaign and on social networks. We can easily break one article up into two months' worth of social media content. When we maintain an active blog for years, or produce and publish weekly video series, we undeniably position our brands as thought leaders in our industries.
Inbound marketing benefits your entire team, too.
Of course, outbound is still part of the process. When we know exactly who our customers are, great content makes it easier than ever for sales teams to offer educational and promotional materials, too.
As opposed to outbound-only philosophies (not to mention advertising), inbound marketing is about cultivating resources that attract people looking for that exact information. Do that successfully, and your sales team and investors will thank you forever.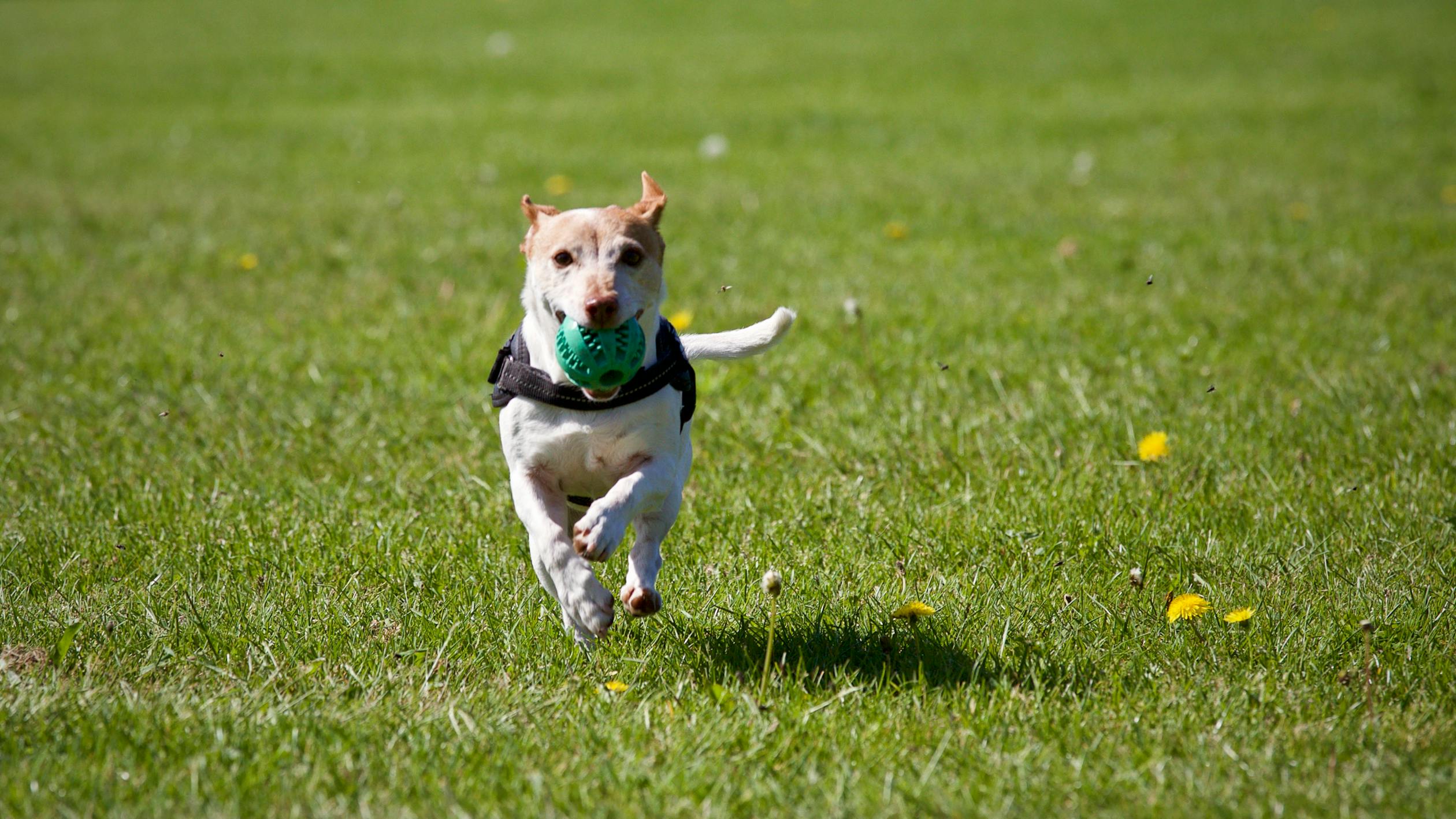 Inbound marketing works.
It's worth reiterating: inbound marketing is difficult and time-consuming, but if you commit to investing the necessary resources, the results are well worth it. Imagine highly qualified leads finding your site organically, educating themselves on your product, and finally reaching out of their own accord to learn more—at virtually no cost to you!
This is the power of investing in inbound marketing for SEO right now, and it's precisely why PubLoft chooses to promote and support inbound. We help startups kick off their inbound marketing efforts, because we believe we can help create some more success stories that otherwise wouldn't have been.
Imagine owning an entire category of search keywords.
Every month, "mason jars" is searched some 200,000 times. And who comes up first? Amazon. This is what can happen when you invest in proper SEO strategy early on, and there's no better way to do it than with inbound marketing.
So the question is: What are your core topics?
Back to top warming up Back to top
How to get started with inbound in just 30 minutes
Clarify your company's overall vision and the marketing objectives that will support it.

Create a wholistic profile that includes a high-level description, mission/vision/values, industry, competitors/categories, competitive advantages against each, detailed buyer personas, value propositions to each, and S.M.A.R.T. goals.

Research, understand, and create profiles for each of your buyer personas.

Conduct user research if you don't already have a clear idea of your audience segments, their pain points and "jobs to be done," and stages of awareness or buyer's journey. Also take note of their basic demographics including age/career level, culture/beliefs, social tendencies, and product/brand preferences.

All these details are crucial to better understanding who you're selling to—or, more accurately, helping. Compile all this information into a buyer persona template, so you and your team can refer back to it throughout the process

Identify the core topics on which you want to be a thought leader.

Ideally, they should somehow be related to a product or service the business offers, especially in the early stages.

For example, a company that sells guitars to musicians can benefit from becoming a perceived authority on other instruments, and even general music news. All that matters is producing fresh, relevant, valuable content—regularly.

Research keywords to confirm that there is an audience searching for your topics.

Use tools like SEMrush, Ahrefs, and more to find keyword data on each core topic. You're looking for high search volumes, and low-to-medium difficulty—especially if your site's domain authority isn't strong yet.

Note: it's okay to produce content around search terms with little to no search volume, if at least one of these two things is true:

You plan to use it primarily for outbound sales collateral or social media sharing.
You have a reason to believe the term will become more popular, and search volumes will increase.

Within each core topic, list as many supporting subtopics as possible

The goal here is simply to brain-dump topics. Many times, these can be based on questions people typically have relating to your industry, company, or product.

Choose the top 6 strongest, most valuable, or most relevant subtopics

Think of these as chapters in a story—if you had only 6 chapters to write a book on X, what should those chapters be? Remember that we'll have the chance to create more related content down the road to further expand on anything we feel is important!
Back to top that's it! Back to top
You've assembled the pieces of your marketing strategy; now it's time to execute on the content itself. If you're like us, you probably don't have the time to write it all yourself, and hiring would take too long. If you have a marketing manager on staff, you may be tempted to have him do it all—but we believe marketing managers should not be spending their precious time creating collateral.
our philosophy Back to top
What marketing leaders should
(and shouldn't) be doing at work
Whenever we're in sales conversations with marketing leaders in funded startups and other organizations, we tend to hear the same concern:
"I want to use PubLoft, but our CEO is going to ask why I'm outsourcing my job."
As founders and startup leaders, it's valid to feel like our first marketing hire should be responsible for executing on every part of a company's marketing efforts. It's unrealistic, however, to then expect that person to do their best work for us. Why?
We all only have 24 hours in a day.
Startups are, in theory, supposed to grow as fast as they can. Whether you're already on a rocketship or still figuring out your parts & fuel, there are certain things startups should entrust to our marketing leaders, and certain things we should specifically not be paying them to do.
Creating marketing collateral is not something a CMO, VP, or marketing manager should be spending their precious time on. Marketing leaders should be focused on creative leadership and team management. They should be overseeing the process, driving it to align with your brand identity and marketing strategy. They should be operating at a 30,000-foot view and orchestrating the talents of others.
Augment your marketing leader with talented, specialized people.
Set aside a marketing budget in addition to the marketing manager's salary, and let her allocate it towards resources as she sees fit. There are plenty of inexpensive, flexible solutions for researching keywords and competitors, creating and repurposing content, calendaring social media posts, etc.
High-growth startups are almost always better off putting our companies' marketing strategy and budget in the hands of our CMOs and VPs, and outsourcing the more "executable," specialized tasks.
Outsourcing ≠ overseas (it can be done right)
One note about outsourcing: the word has a bad reputation, but there are plenty of high-quality vendors who can deliver awesome marketing services and collateral. PubLoft is one of them, and we like to think we're the most fun to work with. 😇
The point is, simply: when we outsource some of our marketing efforts to trustworthy and proven people or companies, we can maximize internal resources. let's not overload our marketing leaders.
Let's empower them instead.
Back to top final thoughts Back to top
How can help you
experience effortless inbound marketing
You're not supposed to be an expert in this stuff. We're here to match startups with the best marketing people we can find, and provide them with tools to do their best work.
Request the services or deliverables you need, and watch the magic happen. Sign up below to schedule an intro call and free strategy consultation.
Trusted by some of the coolest companies we know.
(Opinions are our own and definitely biased)