Being a Freelance Writer Takes Much More Than Just Being a Great Writer...
---
Any freelance writer vet knows that to be able to thrive as a freelancer, it takes many more skills than just knowing how to write.
Finding Clients
Great freelancers need to make sure their pipeline is full, which involves selling themselves constantly. This takes away from them working on their craft.
Managing Clients
When you have 10+ clients, it's hard to balance them all and still deliver a good service. Still, if you don't have enough clients, you can't pay rent. Welcome to the world of freelance.
Estimating Cash Flow
When working with clients, late invoices are a usual occurence. You need to factor this in when projecting how much you'll make every month. This isn't ideal when planning for the future.
But why is this the norm?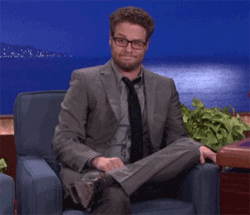 We Have No Idea
Writers are supposed to be great writers, but they never "got in the game" to deal with all the other stuff that comes with freelancing. Well, PubLoft makes things simple again. Do you just want to write and get paid? Well, you've come to the right place.
01
Apply To Be A Writer
We only let in the best writers. Because of this, we have an extensive vetting process to identify the writers who are ready for work, or identify the ones that need a little PubLoft nurturing before they are ready for our clients.
02
Go Through Onboarding
If you get through our vetting process, you then have a conversation with our CEO and your lead account manager. We learn all about you. What do you like writing about? Why? Why do you enjoy writing? What would make your time here as enjoyable as possible? We want to know you like you were working as our employee..
03
Review Clients We Send You
Once we know what type of work you're looking for, we send you relevant work opportunites from clients who have already paid. Accept or reject work at your choosing. All of the work we send you is paid.
04
Start Writing
Once you claim a client, you are given post assignments. Work through any questions with your account manager and start writing. Once you submit your post, an editor will edit it and once it clears, you get paid. Simple as that.
So Why PubLoft?
No More Managing Clients
You have a powerful skill. It's time you spend more time working on that and less time managing clients. We'll do that for you.
Work Finds You
Once you pass our vetting process, you never need to find your own client again. We give you plenty of options of clients. Pick your favorite.
Weekly Payouts
We charge our customers on a monthly basis which means predictable pay for you. Get payouts every week and never guess your monthly income again.
Editor Support
No matter how good you are are, you can always get better. We have editors on our team designed to make you a better writer. Work with them closely to hone your craft.
Get Paid More Over Time
The longer you stay with us, the more you get paid. Who's up for making $300 a post? I bet you are ;)
Be Part Of Something New
PubLoft is an experiment. It's not very often you can partipate in a company as early stage as us. Come along for the ride and let's make a dent in the universe.